It was a comfortable June evening in 2019, but a strange heaviness hung in the air. Only hours before we had received news that my father-in-law had passed away. Several family members and I now sat outside on his patio processing his unexpected death. And the topic suddenly turned to my father-in-law's dog.
"What's going to happen to Cody?" I don't remember who brought it up, but I'll never forget the strong feelings of opposition within me. There's no way I'm taking that dog!
However, as we talked about the options, I knew it made the most sense for my family to take responsibility for Cody. "I'll pray about it," I said somewhat reluctantly.
I had never been a dog person, and I had always found Cody to be annoying. When he was younger, he had jumped and barked far too much for my liking. And though he was now much calmer as a senior dog, he was shaggy, smelly, and slobbery.
It's funny what happens when we pray for God's will in the face of our hesitation and resistance. When we truly want what God wants, He has a way of making His will clear while simultaneously giving us a willing spirit.
It didn't take long before I knew in my heart that my family was to adopt Cody as our own. So, on the evening of July 4th, after his extensive grooming appointment, we brought him home and got him settled in. Then my husband and two children left to watch the fireworks, leaving me alone with our new old dog. It all felt so strange to me. As I watched Cody continually leave puddles of dog slobber on our hardwood floor, I could barely stomach it. "Lord Jesus," I prayed desperately, "PLEASE let his panting and slobber calm down." And God graciously and quickly answered that prayer.
But what's more, God enlarged my heart and blessed me beyond all my best expectations. It didn't take much longer than a month before I was testifying on social media: "Sometimes we don't know what's missing in our lives, and we balk at the idea that certain things could enhance the journey of life we are on. But God. He always knows…. We have had Cody since July 4th, and he has brought so much happiness and love to our home. He is exactly the right fit for our family. God knew blessing would come in the form of something I've always resisted, and I think this is a good reminder for me and all of us who love Jesus. Though our flesh may immediately and adamantly say no to some things, we must stay moldable, prayerful, and sensitive to the Holy Spirit. What blessings do we withhold from our lives that God wants to give us, simply because we think we know best?"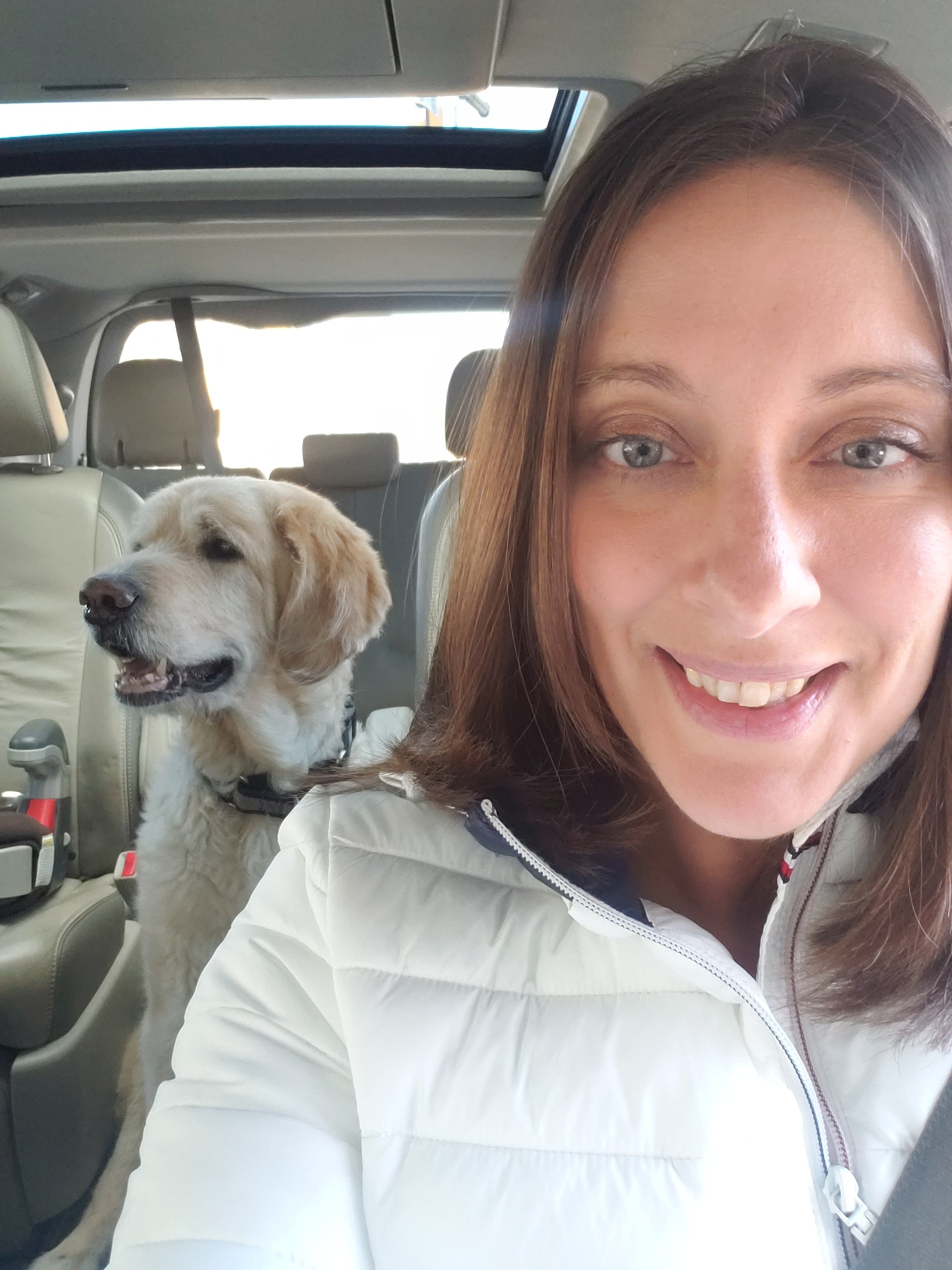 Cody blessed us immensely for two years, as he brought us untold joy, companionship, and comfort throughout loss, sickness, the pandemic, and a season of big transition and trials. We said goodbye to him in July of 2021.
Now there was a big hole in my heart and life. God had blessed me with something I didn't initially want, He had enlarged my heart for this gift, and now there was an empty dog-sized space in my heart. Although we knew we couldn't replace Cody, discussions about getting a new dog began to take place. The kids and I were especially eager, but my husband seemed to think we should wait several months. So, I did what I always do when I think I'm right and my husband is wrong. I prayed.
A month later, my family and I were driving home from vacation, and I once again felt that longing for another dog. At the same time, I felt stressed about finding the right one. I had perused a variety of dogs for sale online, but it seemed like it would be a confusing and drawn-out decision-making process.
I brought it to God again. "Lord, will you PLEASE bring us the right dog, and will you please do it soon?!"
That night I was scrolling social media, and one of my friends shared one of her friend's posts. It caught my attention immediately. A local family had one last puppy from a recent litter who had yet to find a home. An adorable second generation Goldendoodle, he was reasonably priced and too cute to resist. Even my husband couldn't say no.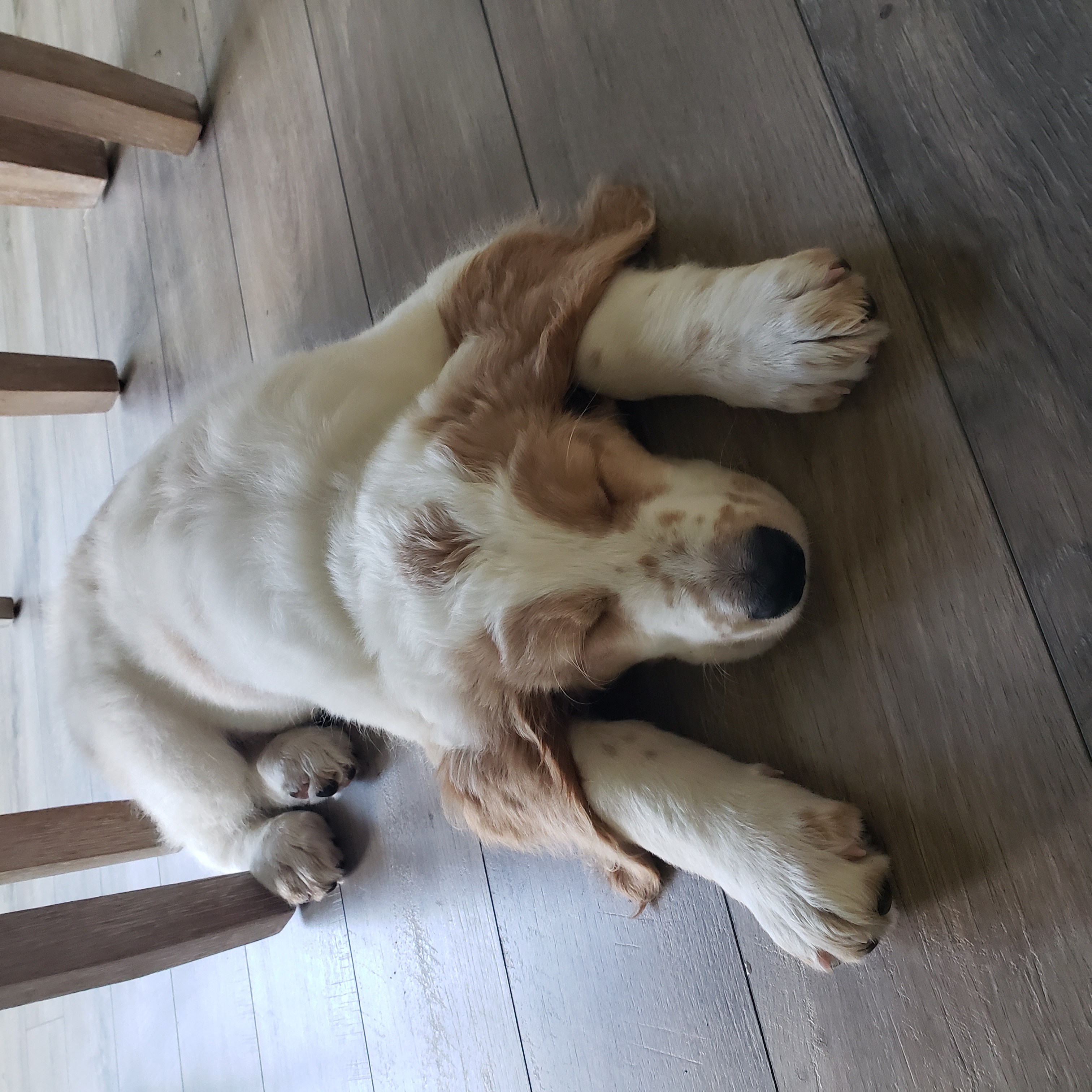 We have had Thor for just under a year now, and he is sweet, smart, silly, and sensitive. We love him to pieces. He is the perfect fit our family - another blessing from God. But we wouldn't know this blessing if I hadn't been willing to submit my resistance and hesitation to God three years ago. I gave my "no" to God and asked Him what He wanted. When I realized and accepted His will, I took a step of faith, and He blessed me and enlarged my heart. It is because of that heart change that we now have Thor, who has brought a lot of laughter, smiles, and affection into our lives.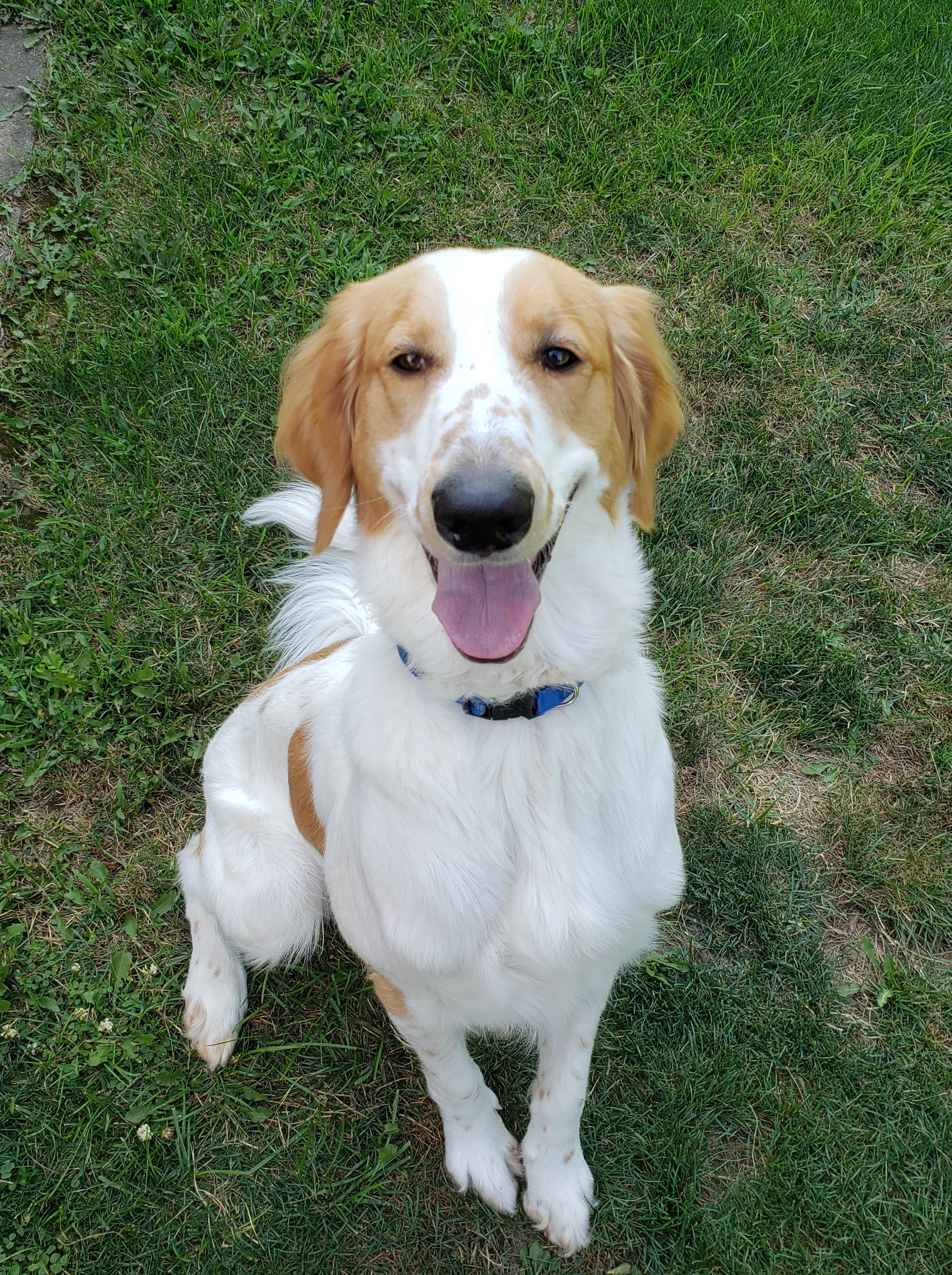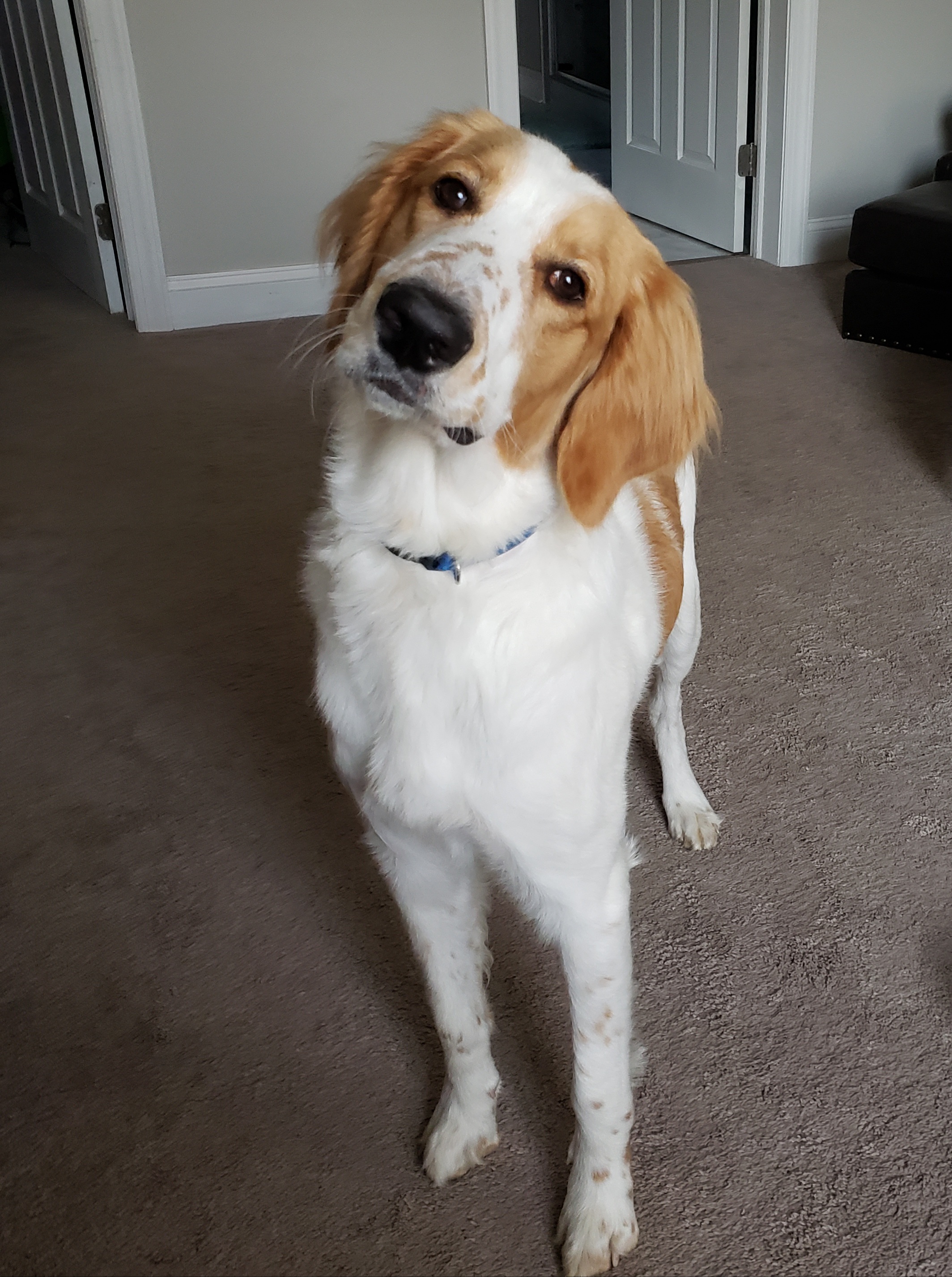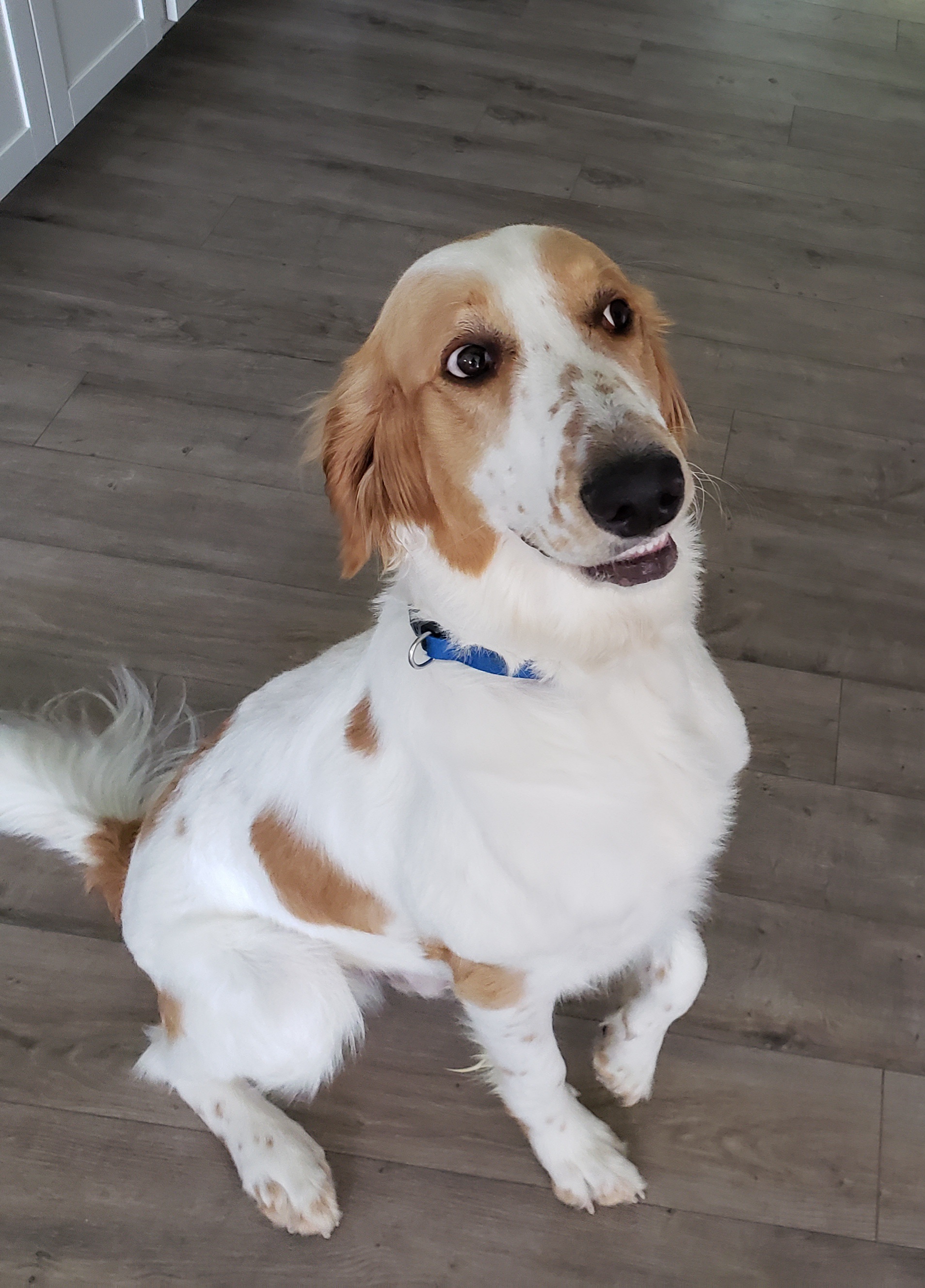 What are you resisting right now? Don't believe the lie that you know better than God.
"For My thoughts are not your thoughts, nor are your ways My ways," declares the Lord. "For as the heavens are higher than the earth, so are My ways higher than your ways and My thoughts than your thoughts." (Isaiah 55:8-9)
You may be keeping yourself from a blessing that God wants to give you.
Every good and perfect gift is from above, coming down from the Father of the heavenly lights, who does not change like shifting shadows. (James 1:17)
We have a good Father who loves to give good gifts to His children. Don't miss out because of your resistance. Be moldable. Be prayerful. Be sensitive to the Holy Spirit.
Kimberly Vaughn
Kimberly Vaughn is a wife and a homeschool mom of two. She has a passion to encourage and build up other women, especially those who are hurting and broken. She has been involved in various aspects of ministry since graduating from Bible college over 15 years ago. It is her desire for women to experience hope and transformation in Jesus through the words she writes and speaks.
Comments for this post are now off.